Tuesday, April 16, 2019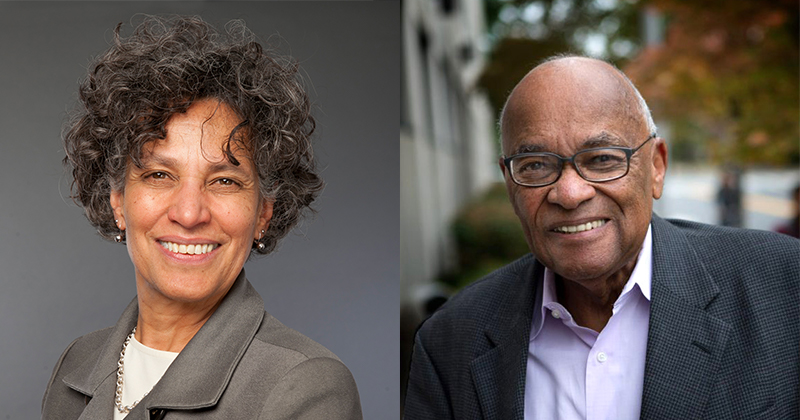 An Unbroken Thread: The Pursuit of Health, Equity, and Racial Justice
Wednesday, May 1, 2019
4:30 – 6:00 PM
BU Kilachand Center, 610 Commonwealth Ave.
Presented by
Dr. Mary T. Bassett
Dr. Bassett, director of the François-Xavier Bagnoud Center for Health and Human Rights at Harvard University and former commissioner of health for New York City, will review the enduring impact of the color line on national and urban health. This year—2019—marks 400 years since the first African arrived in Jamestown, Virginia, to be sold into bondage. She will discuss how the revived commitment to racial/ethnic equity in health, particularly in cities, draws on a long history. Dr. Bassett will argue that strategies to promote equity are necessary not only for democracy with justice, but for the pursuit of technical excellence.
1.5 social work continuing education credit hours available. Registration is required; space is limited. Please note there is a Red Sox game and parking will be limited. Use of public transportation is strongly encouraged.
About Mary T. Bassett
Dr. Mary T. Bassett is the director of the François-Xavier Bagnoud Center for Health and Human Rights at Harvard University (Harvard FXB), as well as the FXB Professor of the Practice of Health and Human Rights at the Harvard T.H. Chan School of Public Health.
With more than 30 years of experience in public health, Dr. Bassett has dedicated her career to advancing health equity.
Prior to Harvard FXB, she served for four years as commissioner of health for New York City, where she worked to ensure that every neighborhood supported the health of its residents, with the goal of closing gaps in population health across the city.
About Hubie Jones
Hubie Jones ('57), dean emeritus and the School of Social Work dean from 1977 to 1993, helped shape Boston's civic landscape for over forty-five years, and has been integral in numerous community organizations within Boston's African American population and throughout all Boston neighborhoods.
As associate and executive director at Roxbury Multi-Service Center in 1967, his Task Force on Children Out of School (now Massachusetts Advocacy Center) published the report The Way We Go to School: The Exclusion of Children in Boston, which led to the first-in-the-nation enactment of two landmark laws that focused on special education and bi-lingual education.
In 2010, Jones received the Purpose Prize, a national prize awarded to select individuals over 60 carrying out encore careers and using their skills and experience to make a difference in their communities and the nation.
Established by an anonymous donor, the Hubie Jones Lecture in Urban Health fund is partially endowed at $50,000. Additional support is being sought from alumni and friends. To make a donation in support of the fund, please click here to make a contribution.
About the Hubie Jones Lecture in Urban Health
The Hubie Jones Lecture in Urban Health is an annual symposium that addresses vexing health issues, featuring national and international leaders at the intersection of health and social justice. The series was established in 2012 by an anonymous donor to honor the vision of Hubie Jones and is hosted by the Center for Innovation in Social Work & Health.
Alumni and friends are encouraged to continue Hubie's legacy through donations to the Hubie Jones Fund for Urban Social Work Practice. Your support will fund scholarships that help deserving students pursue an MSW degree, as well as research and programs in service of the BU School of Social Work's urban mission.
To make a donation, visit bu.edu/HubieJonesFund