CISWH's graduate and doctoral fellows program prepares future social work and public health leaders for meaningful careers that directly impact the health and well-being of populations throughout the United States and the world.
Our fellows contribute to CISWH by:
creating policy briefs
conducting qualitative and quantitative research
strategic planning
storytelling and graphic design
and much more!
Fellows also receive valuable opportunities to support and learn from each other while sharing their work with CISWH, BUSSW, BU, and the world at large.
Learn how you can support future social work leaders here. Are you a BU social work or public health student? Learn more about future fellowship opportunities here.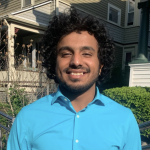 Abdul "Haseeb" Hamza (he/him)
MSW'25
Haseeb is an MSW student pursuing the clinical track at the Boston University School of Social Work. He is very passionate about bridging gaps in services for marginalized populations. He also cares about creating culturally appropriate and trauma-informed assessment and treatment tools for people with mental health needs. His undergraduate education was in Chemistry, Social Action/Social Change, and Psychology, which he is looking forward to integrating in the field of public health social work. Through his work at CISWH, Haseeb hopes to support advances in health equity and bring awareness about social determinants of health to both healthcare settings and the populations he is passionate about serving.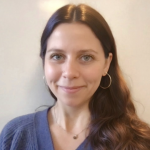 Zoe Richman (she/her)
MSW'25
Zoë Richman holds a B.A. in Health: Science, Society, and Policy with a minor in Politics, from Brandeis University. Zoë is an MSW student at Boston University. Before pursuing her MSW, she worked in electoral politics at the intersection of digital fundraising and organizing. She is excited to merge her organizing and people-management experience with her interests in compassionate, therapeutic care and health inequity.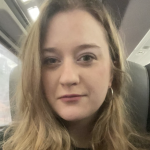 Maya CoyKendall (she/her)
MSW'24
Maya is a Master's Degree student at the Boston University School of Social Work, studying on the macro track. She has a variety of interests in the field including trauma-informed practice and policy making, reproductive justice, environmental advocacy, and emphasis on prevention support. Maya has experience working as a case manager for an organization supporting people with disabilities and experience in advocacy and outreach at interpersonal violence crisis centers. At the Center, she works with the Research Core Director to explore the roles of social workers in substance abuse research and intervention.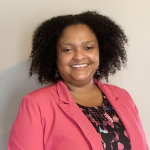 Jennica Allen (she/her)
DrPH'27
Jennica Allen is the Manager of Community Engagement Practices within the Bureau of Community Health and Prevention at the Massachusetts Department of Public Health. She has coordinated the Division's statewide chronic disease efforts, overseen the Massachusetts Partnership for Health Promotion and Chronic Disease Prevention and currently provides leadership to the Bureau's community health planning initiatives with health care systems and community organizations focusing on capacity building for community engagement and social determinant of health investing and strategy implementation.  Jennica has been a participant in the Bureau's Racial Equity Movement since its early days and in this capacity, leads affinity work, participates in core training, and serves as a member of the Racial Equity Leadership Team. In 2021, the deBeaumont Foundation named Jennica one of the 40 Under 40 Leaders in Public Health. She received her Master of Public Health from Boston University School of Public Health with a concentration in Social and Behavioral Sciences. Jennica is a proud child of the city of Boston.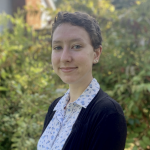 Alex Bergson (they/them)
MSW'24/MPH'25
Alex Bergson is a dual degree Master of Social Work and Master of Public Health student. As a public health student, Alex is pursuing a functional certificate in Health Policy and Law and a context certificate in Sex, Sexuality, and Gender. They are also pursuing a graduate certificate in Women's, Gender, and Sexuality Studies. As a CISWH graduate research assistant, they are working on the Virtual Reality Interdisciplinary Education and Training project to interrogate how the fields of medicine, nutrition, and social work can collaboratively address social determinants of health. Additionally, Alex works on a research project that examines how to improve holistic care for Black cisgender and transgender women living with HIV. Alex is passionate about gender and sexual liberation work. As such, they plan to build a career engaging in policy work around transgender rights and community organizing with LGBTQIA+ communities. In particular, Alex hopes to collectively create a vision for the future in which LGBTQIA+ folks can live safely, freely, and joyously.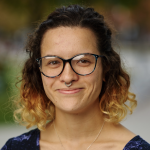 Kimberly Baling (she/her)
MSW'25
Kimberly Baling holds a BA in Psychology from the University of Houston. Kimberly is an MSW student at Boston University, on the clinical track with a macro minor. She has worked with a variety of populations including children and adolescents in an inpatient and community based setting, and most recently a Community Mental Health Center (CMHC) grant focused on individuals living with serious mental illness, the Deaf and Hard of Hearing population, and those experiencing homelessness. Kimberly's passions and interests are centered around accessibility, equitable, holistic care and using a trauma-informed, intersectional lens in approaching her work. Kimberly is excited to be working with CISWH, and to have the opportunity to provide support in working towards large scale systemic change.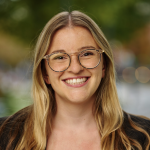 Caroline Parker (she/her)
MPH'25
Caroline Parker is a Program Manager at CISWH. She works on two HRSA-funded projects, the Catalyst Center (the National Technical Assistance Center for Health Care Financing and Coverage for Children and Youth with Special Health Care Needs (CYSHCN)), and a project to support the replication of housing interventions for people with HIV. She is currently perusing her master's degree in Public Health with concentrations in Mental Health & Substance Use and Community Assessment, Program Design, Implementation & Evaluation. Previously, Caroline has worked in the fields of mental health policy, suicide prevention, and survivor advocacy. Caroline is passionate about ensuring equitable, patient-centered, and trauma-informed physical and behavioral healthcare for marginalized communities.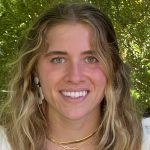 Maya Gutman (she/her)
MSW'24/MPH'24
Maya Gutman assists and supports Jessica Famularo, CISWH's marketing and communications manager, in the implementation of the center's marketing and communications strategy. Maya is pursuing her dual degree in Social Work and Public Health at BU. Maya graduated from UNC Asheville in 2022 where she played for the university's women's soccer team. Through her time in undergrad Maya developed a passion for mental health education and access. With this passion, Maya has co developed a mental health initiative for her undergraduates' athletics program and has written and illustrated a children's book about mental health. Through these projects, Maya has gained an appreciation and passion for the role and impact that marketing and communications has in the field of Social Work and Health.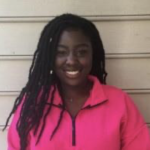 Kerri-Ann Anoff (she/her)
MPH'24
Kerri-Ann Anoff provides data analysis and strategic planning support to the CISWH.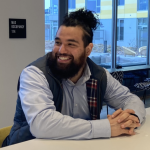 David Andrade (he/him)

MSW'24
David Andrade, a Los Angeles, California native with a formative upbringing in Boston, is a proud graduate of Bunker Hill Community College, where he earned an associate degree in criminal justice. This educational journey sparked his fervent interest in various facets of social justice, including policing, mass incarceration, community development, and activism. David is committed to the mission of destigmatizing mental health issues within BIPOC communities and enhancing the accessibility of mental health services.
In addition to his dedication to social justice causes, David is deeply passionate about community development and fitness. After starting at Boston University School of Social Work (BUSSW), he participated in organizing the Boston University Graduate Workers Union and the Boston University Residence Life Workers Union. Furthermore, his leadership qualities were recognized when he was elected as the Student Union President of the BU School of Social Work Student Union.