Monday, October 28, 2019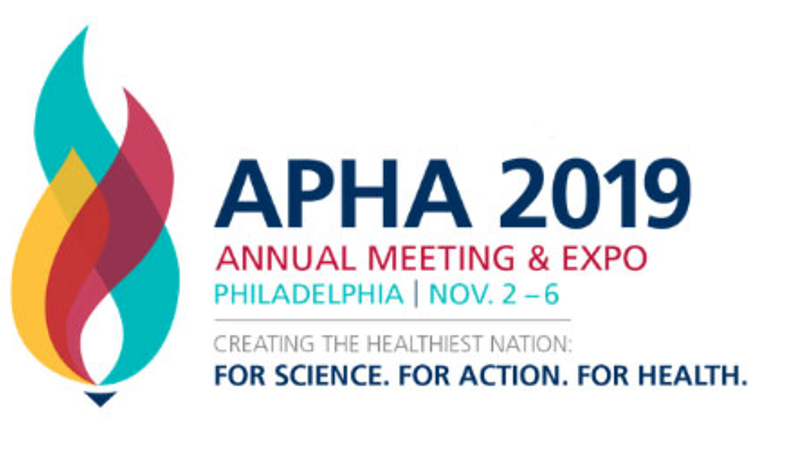 Faculty and staff from the Center for Innovation in Social Work & Health (CISWH) presented their research at the 2019 American Public Health Association Annual Meeting and Expo, in Philadelphia, PA, from November 3 to November 6. 
Additionally, Ada Avila, Boston University School of Social Work alum and CISWH research fellow, received the 2019 Social Work APHA Student Award. Congratulations Ada!
Sunday, November 3
Monday, November 4
Tuesday, November 5
| | | |
| --- | --- | --- |
| 9:00AM | Maria Campos, Serena Rajabiun, Marena Sullivan, Allyson Baughman, Linda Sprague Martinez | Community Health Worker Poster Session: Improving Access to HIV/AIDS Care: A Curriculum for Supervisors Working with Community Health Workers |
| 9:00AM | Marena Sullivan, Allyson Baughman, Maria Campos, Serena Rajabiun, Linda Sprague Martinez | Community Health Worker Poster Session: Utilizing Collaborative Learning Sessions to Enhance Community Health Worker Integration into Care Teams |
| 10:30AM | Madi Wachman (moderator) | |
| 1:00PM | Betty J. Ruth, Madi Wachman | Advancing Public Health Social Work: Recommendations for Strengthening Visibility, Education, Impact, and Leadership and Public Health Social Workers at Work: Results from the Profiles in Public Health Social Work Study |
| 3:00PM | Linda Sprague Martinez | Community-Engaged Research to Enhance Health Equity: Utilizing a patient-engaged research approach to examining oncology patient-provider relationships |