Wednesday, April 03, 2019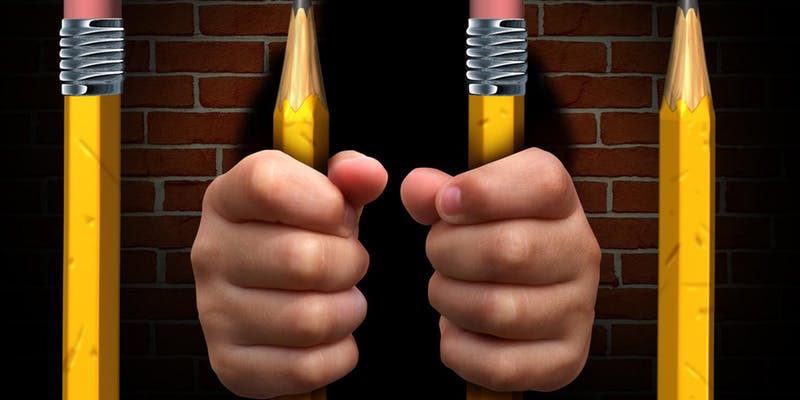 Monday, April 22
5:00-7:00pm
Boston University School of Public Health
670 Albany Street Auditorium (1st floor) 
Speakers:
Lisa Thurau, Executive Director, Strategies for Youth
Leon Smith, Executive Director, Citizens for Juvenile Justice
Marcia Gupta, LICSW, EdM, Program Coordinator, Dimock Community Health Center
Dep. Superintendent Leonardo DiPietro, Cambridge Police Department
Ritchina Daniel, senior high school student at Pioneer Charter School of Science; Intern, Massachusetts Advocates for Children
Moderator:
Trish Elliott, DrPH, Clinical Assistant Professor, Boston University School of Public Health
**2 free social work continuing education credits available**
The school-to-prison pipeline refers to a trend in which punitive school disciplinary policies and practices increase the likelihood that children will become involved with the criminal justice system. This is a critical public health and racial equity issue as it disproportionately affects low-income students, students of color, and students with disabilities. This event will explore approaches from public health, social work, and legal services that effectively shift the current direction away from policing and discipline and toward approaches that serve the needs of youth and families.
This event is free and open to the public, but space is limited; reserve your space below.
Metered parking available in the neighborhood or in 710 Albany Street parking garage ($8 for 3 hours or less)
Questions? Email [email protected]. 
This event is part of the Social Work in Education Program (SWEP) generously supported by Sharon Cerny, SSW '71, and co-hosted with the BUSPH Center of Excellence in Maternal and Child Health