Wednesday, May 04, 2022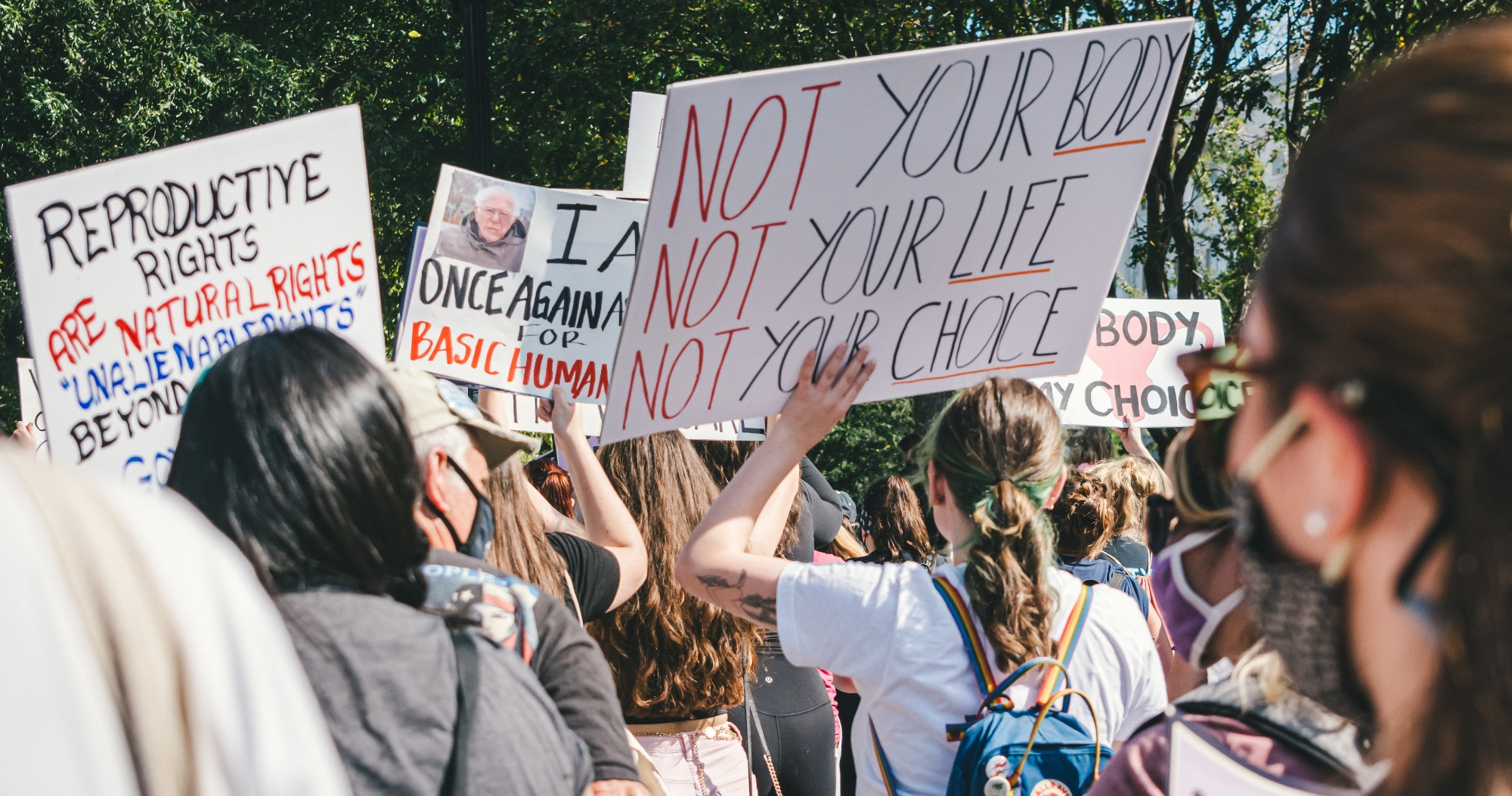 On Monday Politico leaked a draft opinion written by the Supreme Court of the United States regarding the Dobbs v. Jackson Women's Health Organization and its implications for Roe v. Wade. It is important to note that this is not a final order of the Court.
Nearly 50 years ago, the U.S. Supreme Court ruled on Roe v. Wade, which guaranteed a person's liberty to have an abortion without excessive government restriction. While abortion is still currently legal in the United States, we know this is a false reality for many with the historic Hyde Amendment and the current wave of attacks on abortion access, most notably Texas SB8.
This leaked draft indicates that Roe is more than likely to be overturned when the official ruling comes down from SCOTUS. We already know that even though a decision has not been reached on the case, as of today 26 states are likely to pass legislation completely or partially banning abortions.
Fundamentally abortion is an issue of reproductive justice, racial justice, health care access, class, and gender equity. As a profession, if we are committed to social justice, we must be willing to stop seeing abortion as the shadow "hot button" issue.
Even before this news, our Equity and Inclusion Committee was organizing to form a BUSSW learning community to collectively deepen our knowledge about reproductive justice more broadly, as well as abortion specifically. The SCOTUS opinion propelled us to develop this learning community sooner. In addition to reading books and articles about our past and present reproductive landscape, we will invite speakers and trainers from local reproductive health organizations and abortion fund agencies to support our learning. This work will help us act on the information we learn so we can contribute to reimagining how people access abortion care and other reproductive health-related services in the United States.
Thanks and credit to doctoral candidate Greer Hamilton for her editorial leadership on this statement, and MSW student Kate Glynn for initiating the discussion to develop reproductive justice programming.
In solidarity,
CISWH Director and BU School of Social Work Dean Jorge Delva
Equity & Inclusion Committee Chairs: Dawn Belkin Martinez & Ellen DeVoe