Friday, October 27, 2023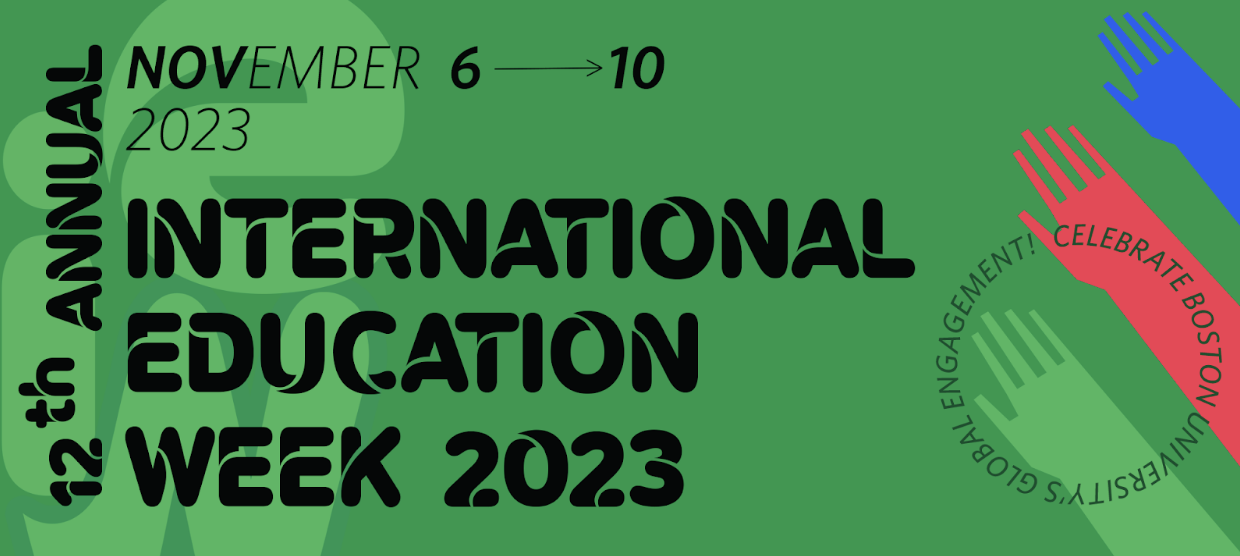 Thursday, November 9, 2023
12:00 – 2:00 PM 
Conant Lounge, 2nd Floor
BU School of Social Work, 264 Bay State Road
Connecting Hearts and Minds: a Dialogue on Community 
Engagement & Trauma-Informed Global Social Work
CISWH and BU School of Social Work (BUSSW) students, faculty, and community leaders will share their experiences with partnership exchanges in Nicaragua, Kenya, and Uganda at the Connecting Hearts and Minds: a Dialogue on Community Engagement & Trauma-Informed Global Social Work event. This event is being held as part of BU Global Programs International Education Week (IEW) 2023.
The panelists will share insights about trauma-informed practices to reduce stigma and advance health and well-being.
Rebecca Joseph, BUSSW MSW/MPH student, will share her experiences as a fellow collaborating with the University of Global Health Equity in Rwanda.
Monica Salazar, BUSSW MSW student and Prof. Margaret Lombe, PhD and Global Health Core affiliate will highlight student-led experiences in the Kakuma Refugee Camp, Kenya.
Mojdeh Rohani, LICSW and Lauren Shebairo, LICSW of De Novo Center for Justice and Healing, along with Emilia Bianco, PhD, BUSSW lecturer and Global Health Core affiliate will highlight their work with migrants and refugees in Uganda and other East African countries. 

Prof. Luz López, PhD, MPH, BUSSW faculty and director of the Global Health Core will discuss partnerships she has developed that deliver trauma-info

rmed services in Nicaragua.
IEW is a joint initiative of the U.S. Department of State and the U.S. Department of Education to celebrate the benefits of international education and exchange.