Wednesday, June 28, 2023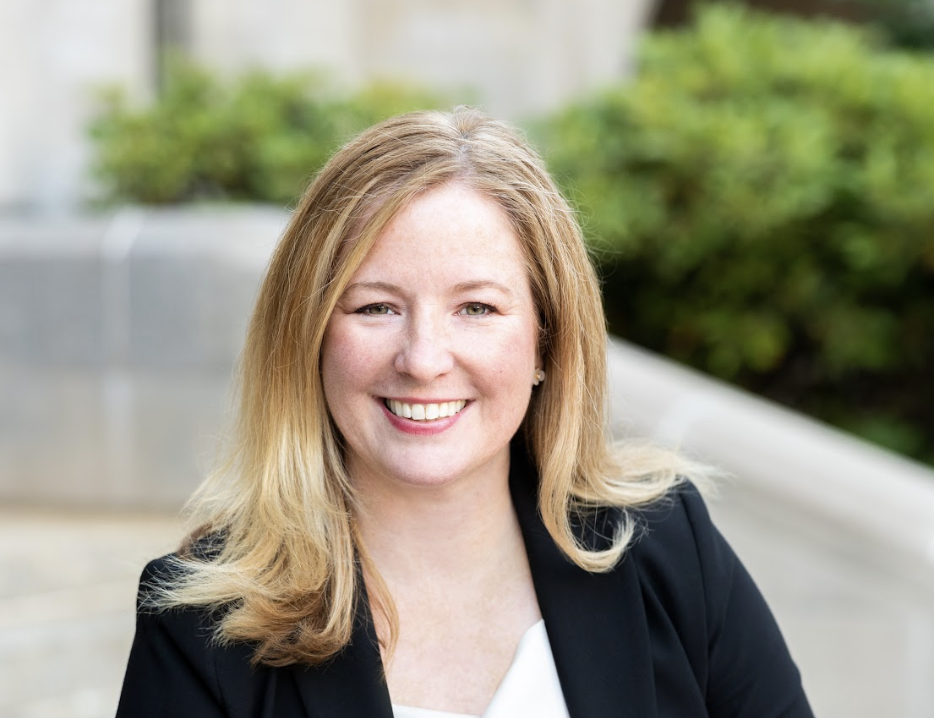 BOSTON – Dr. Tami Gouveia, a veteran public health social worker and former Massachusetts state representative, will join the Center for Innovation in Social Work & Health (CISWH) at BU School of Social Work (BUSSW) as its new director beginning July 1, 2023.
Dr. Gouveia brings over two decades of policymaking and operational leadership to CISWH in the public health and social work fields, from advancing legislation as a state lawmaker to improve community health outcomes to providing technical assistance to local coalitions focused on preventing substance use and increasing access to treatment.  
"In talking with Dr. Gouveia about her experience, passion for and track record of improving community health access and outcomes, and long-term vision for the Center, it was clear early on that her collaborative approach to leadership, close ties and deep familiarity with BU's social work and public health missions, and strong connections with local, state, and federal policymakers are an ideal fit to guide CISWH's continued emergence as a leading producer of solutions in the social work field," said Jean Morrison, Boston University provost and chief academic officer. 
Dr. Gouveia has 25 years of experience as a social worker and joins CISWH from the Office of the Massachusetts State Auditor, where she was most recently director of health and human services audits and, prior to that, a Massachusetts state representative serving the 14th Middlesex District from 2019 to 2023. As a legislator, Dr. Gouveia authored over 20 bills to advance economic and racial equity in public health, social services, and mental health and led advocacy efforts around education, transportation, and climate equity. She was a principled voice in the legislature who championed efforts to combat the opioid crisis, defend reproductive justice and LGBTQ+ rights, reform the criminal justice system, and treat and prevent childhood trauma. She was also a candidate for lieutenant governor in 2022. 
 
She holds a Doctor of Public Health in management, leadership, and policy, and a Master of Public Health from the BU School of Public Health and a Master of Social Work from the BU School of Social Work. She previously served as director of Tobacco Free Mass and founded and chaired the Lowell Roundtable on Substance Abuse Prevention. She also previously worked at The Rippel Foundation and the Greater Lawrence Family Health Center and has advocated to protect children from exposure to environmental toxins, increase the minimum wage and ensure paid sick leave for all. 
 
"As a Boston University alumna, public health social worker, and policymaker, I am thrilled to join the Center for Innovation in Social Work & Health at BUSSW as its next director," Dr. Gouveia said. "I am eager to lead the charge in cultivating a climate of innovation, collaboration, and transformative solutions to create lasting impact in the lives of diverse individuals and communities. I look forward to working with exceptional faculty, research staff, and partners to spearhead a new era of change and progress for the health, well-being, and dignity of all. Through cutting-edge research, strategic partnerships, and a commitment to equity and social justice, the Center will help shape the future of social work and public health." 
As director of CISWH, Dr. Gouveia will report to the incoming Dean of BUSSW, Dr. Barbara Jones. Together they will lead BUSSW's efforts at the national level to expand the impact of social work and social workers in healthcare delivery, public health, and global health – work targeted at improving outcomes, improving patient experiences, promoting population health, and stimulating health equity nationally and globally. 
Launched in 2017, CISWH is a research center within BUSSW. CISWH achieves its mission by building strategic partnerships with those working at the intersection of social work and public health. Leveraging the expertise of faculty and researchers across BU who focus on the social determinants of health and social justice, the Center is committed to improving the health and well-being of vulnerable populations nationally and globally.