Friday, April 16, 2021
Daniel Jacobson López, PhD, has been appointed assistant professor at Boston University School of Social Work, beginning July 1, 2021.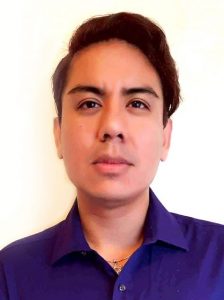 Jacobson López, an expert in trauma, brings his innovative research on marginalized identities to BUSSW – specifically examining how possessing multiple marginalized identities affects the ways in which socio-political institutions and systems engage with gay Latino and/or Black sexual assault survivors and the services provided to them. He is currently a T32 postdoctoral associate in the Department of Infectious Diseases and Microbiology at Pitt's Graduate School of Public Health and a CEED diversity scholar at the Institute for Clinical Research Education and the Clinical and Translation Science Institute at the University of Pittsburgh. His primary research focuses on the sexual assault of gay Latino and/or Black male sexual assault survivors. He also researches violence against gay Black and Latino men, LGBTQ individuals and, recently, the effects of COVID-19 on people living with HIV/AIDS, focusing on the effects of racism (including anti-Black racism), homophobia, and xenophobia on the sexual assault reporting process and service provision for gay Latino and/or Black men of color. 
"I am thrilled to be joining the renowned faculty at Boston University School of Social Work under the distinguished leadership of Dean Delva," says Jacobson López. "BUSSW has long served as a paragon of social work excellence in the nation."
"I am particularly excited," he adds, "about the possibility of contributing to the various projects at [BUSSW's] Center for Innovation in Social Work and Health that are focused on integrating public health and social justice initiatives into practice on a global scale."