Tuesday, February 22, 2022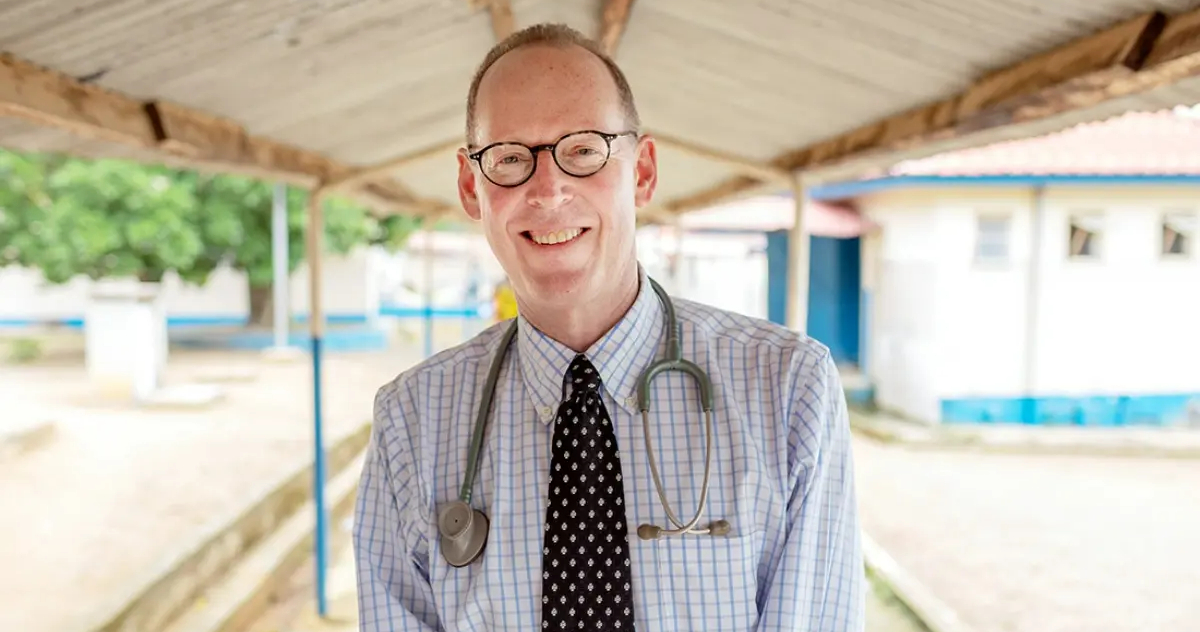 Photo by John Ra, Courtesy of Partners in Health
The Center for Innovation in Social Work and Health (CISWH) at Boston University School of Social Work mourns the loss of advisory board member and dear colleague Dr. Paul Farmer, who passed away early this week in Rwanda at the age of 62. Dr. Farmer helped guide the Center's work on global health equity initiatives and strategic partnerships in Africa.
A medical anthropologist and physician, Dr. Farmer dedicated his life to improving health care for the world's poorest communities. He co-founded international non-profit Partners in Health (PIH) in 1987 to provide quality health care and advocate for those living in poverty. Dr. Farmer led teams in 13 countries over the past 26 years, developing sustainable, community-based strategies for global health care.
The Center's board chair, Carla Meyer shared, "Paul was a dear friend and inspiration. His loss is irreplaceable. At this time of global pandemic, his insight that – until all receive equitable health care, none will be safe – is more pertinent than ever before. We must find a way to carry on his important work."
"Paul was a humanitarian, an innovator with a relentless commitment to addressing human rights to improve the lives of the most impoverished populations around the world," said Dr. Jorge Delva, dean of the BU School of Social Work and Paul Farmer Professor and director of CISWH. "He was a person with a great sense of humor and kindness."
Dr. Luz Lopez, CISWH Global Health Core director reflected on her work with Dr. Farmer, "Dr. Farmer was actively involved as a board member of CISWH. He was a physician committed to humanitarian work who pioneered new community-based treatment strategies and improved access to quality health care globally. He was a champion for global health and social justice."
"Dr. Farmer demonstrated the importance of strengthening partnerships abroad to support and bring resources to communities experiencing poverty and health disparities. CISWH continues to honor his work by fostering strategic partnerships in southern Africa and Latin America" said Ellie Zambrano, executive director at CISWH.
The global health equity community faced an incredible loss this week. Dr. Farmer's impact is immeasurable. However, colleagues, mentees, and partners in the fight for global health equity have made it clear they are determined to carry on his legacy and shared mission.