Monday, March 04, 2019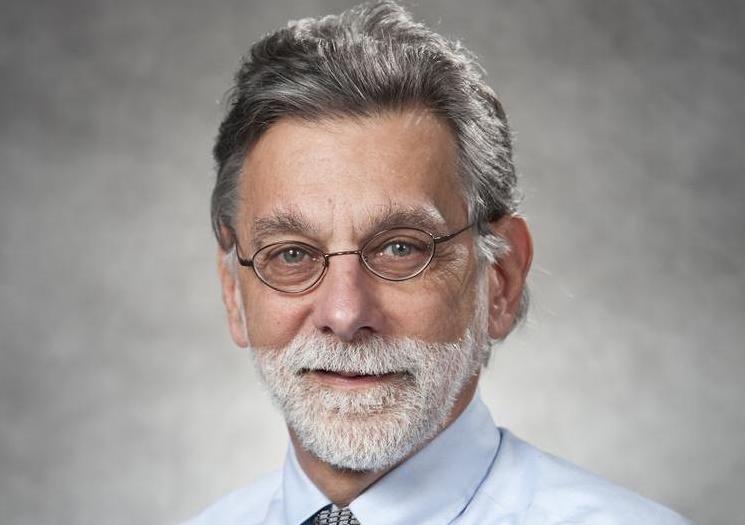 It is with great sadness that Center for Innovation in Social Work & Health (CISWH) staff and faculty note the passing of Rob Restuccia, executive director of the national health care advocacy organization Community Catalyst. Restuccia, who died at age 69 of pancreatic cancer, was a central figure in the consumer-led health advocacy movement, which has made access to health care possible for millions of people across the U.S.
CISWH staff and faculty affiliates expressed their gratitude for Restuccia's life, work, leadership, and the opportunity to collaborate with him. "One of the things I'll always remember Rob for is his insistence that health care is a human right, not just for those who can afford it but for everyone," said Meg Comeau, senior project director at CISWH.
"Rob inspired generations of public health social workers through his teaching at Boston University School of Public Health, where his courses in health justice advocacy were popular and much needed," said Betty J. Ruth, Clinical Professor at Boston University School of Social Work (BUSSW). "He will be remembered as one of the health advocacy movement's greatest leaders. Whether we know it or not, as supporters of health equity, health reform, and health access, we are all in his debt."
Restuccia, along with philanthropist Kate Villers and longtime colleagues Susan Sherry and Michael Miller, built two powerful advocacy organizations from the ground up: Health Care For All Massachusetts (HCFA) and Community Catalyst.
Under Restuccia's leadership from 1989 to 2003, HCFA led the successful fight in Massachusetts for passage of the nation's first universal coverage law (later reversed), coverage expansions for people with disabilities, children with special needs, and unemployed individuals, and the Massachusetts Children's Health Insurance Program (CHIP). That program would become the model for the national CHIP law, which has expanded health coverage to nearly 10 million children and families throughout the country.
During his 18 years of leadership at Community Catalyst, Restuccia helped spur consumer-led advocacy in more than 40 states. This network would help achieve passage of the Affordable Care Act in 2010 and rally against attempts to repeal it. Restuccia was particularly proud of Community Catalyst's work to change the U.S. health care system to be more responsive to the needs of marginalized groups: people of color, individuals with disabilities, and LGBTQ individuals. In 2003 he worked with health care leader Robert Master, MD, to incubate a vision of a care delivery system for some of the most vulnerable people in the state. This work led to the creation of the Commonwealth Care Alliance (CCA), a community-based health plan for people with complex medical, social, and behavioral needs.
"Rob was not only a visionary leader and powerful advocate, but also a masterful coalition builder and strategic thinker," said Geoffrey W. Wilkinson, Clinical Associate Professor at BUSSW. "He immersed himself in the details of policy campaigns and combined the self-interests of different constituencies to win broadly valuable results."
In a recent op-ed in The Boston Globe, Restuccia wrote: "Though I will not live to see it, I am convinced the march toward universal, affordable, equitable, quality health care is unstoppable. The next generation of advocacy leaders will continue the work I leave unfinished."
Restuccia is survived by his wife of 39 years, Emily Feinberg, professor at Boston University School of Medicine and School of Public Health, as well as their children Dan and his spouse Alissa, Nina and her spouse Matt, and their four grandchildren, Ava, Zoe, Jack, and Ellie. Restuccia also leaves behind his brother, Joseph, and sister-in-law, Nancy, and a large extended family and circle of friends.
Read more about Rob Restuccia's life and ways to honor his legacy.
Image credit: Marilyn Humphries, courtesy of Community Catalyst.