Ruth Paris, MSW, PhD
Associate Professor & Chair, Clinical Practice Department, Boston University School of Social Work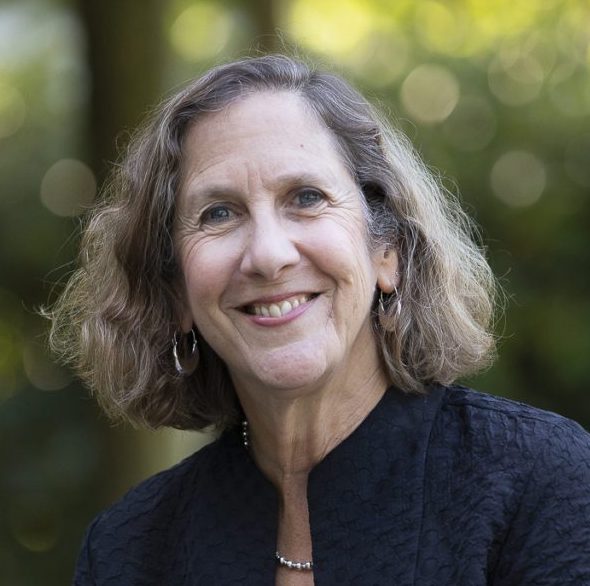 Bio
Ruth Paris, chair of the Clinical Practice Department, is recognized for her expertise in trauma and infant and early childhood mental health (IECMH), including a particular focus on families struggling with substance and opioid use disorders (SUDs and OUDs). With support from the Substance Abuse and Mental Health Services Administration (SAMHSA), Health Resources and Services Administration (HRSA), other federal funders and private foundations, she has developed and evaluated multiple attachment-based interventions targeted at vulnerable families with young children.
Paris' work is driven by her desire to develop effective and accessible interventions that are feasible in community settings, culturally responsive, benefit families with young children and make substantive sense in the field. She is currently evaluating BRIGHT, (Building Resilience Through Intervention: Growing Healthier Together), a dyadic therapeutic parenting intervention offered within substance use treatment programs. Additionally, with a grant from HRSA, Paris is testing BRIGHT in a randomized controlled trial for pregnant and parenting women with SUD/OUD in a prenatal clinic at Boston Medical Center.
She has served as a subject matter expert for SAMHSA/HHS and Mathematica Policy Research regarding interventions for parents with SUDs and their young children. Paris is also an invited member of the Council on Social Work Education steering committee to develop an IECMH curriculum guide for schools of social work.
View more profiles
Learn more about our team of researchers, faculty and students at the Center for Innovation in Social Work & Health