Wednesday, December 04, 2019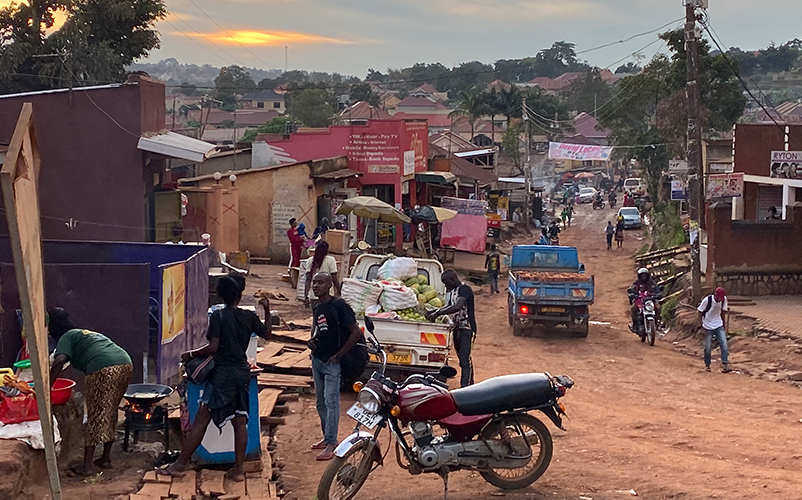 Uganda is home to the second-largest number of refugee settlements in Africa, hosting refugees from war-torn Congo, Burundi, Somalia, and Rwanda. Social work, with its emphasis on trauma-informed care, can play an important role in helping survivors move forward.
Dr. Luz Marilis López, clinical professor at Boston University School of Social Work and global health core director for the Center for Innovation in Social Work & Health, visited Kampala in October 2019 to continue her ongoing work to advance trauma-informed care in Uganda.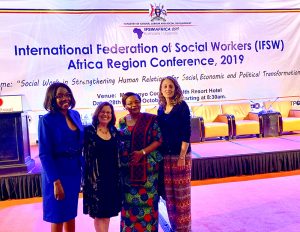 Dr. López, along with Mojdeh Rohani (SSW '09), executive director of De Novo, a legal assistance and counseling organization, and Dr. Janestic Twikirize of Makarere University, gave a presentation on innovations in clinical practice and education at the International Federation of Social Workers African Region Conference. Dr. López also spent time advising on Makarere University's MSW program, which is under development.
The visit was a continuation of Dr. López's and Rohani's work with Makarere University, which, over the past four years, has included providing trauma-informed training for 250 faculty, staff, students, and social workers from non-governmental organizations and community agencies working with refugees, survivors of war, and human trafficking.
Importantly, the exchange of knowledge flowed both ways during the visit, says Dr. López. "Dr. Twikirize taught us about indigenous practices, and we visited refugee communities in Kampala to learn about their culture, which we can use when working with refugee populations here in the U.S.," she said.