Monday, May 24, 2021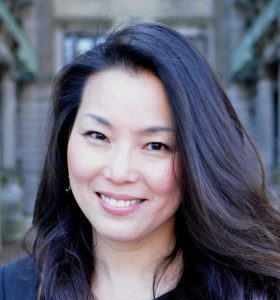 Hyeouk Chris Hahm, PhD, MSSW, professor at the Boston University School of Social Work and CISWH affiliated faculty, is the lead researcher for Epi Asian American Women's Action In Resilience Empowerment (AWARE) study. The study got its name from inspiration out of stories from young Asian American women navigating the challenges of adulthood, American culture, and their parent's culture. Along with Yvette Cozier, DSc, another lead researcher on the team, Hahm is investigating trauma-related, race-related, and family-related stressors on the risk of Type 2 diabetes among Asian American women.
Despite Asian communities—including Native Hawaiian and Pacific Islanders—constituting 6.1 percent of the total U.S. population, all clinical research projects focused on Asian American, Native Hawaiian, and Pacific Islander participants funded by the National Institutes of Health (NIH) comprised only 0.17 percent of the total NIH budget from 1992 to 2018. While the percentage of diabetes research focused on the AAPI (Asian American and Pacific Islander) community is unknown, Hahm says that AAPI diabetes research is included in the aforementioned percentage. 
According to Hahm, more funding is needed to study diabetes among the Asian American and Pacific Islander community. Type 2 diabetes affects nine percent of Asian Americans overall with the highest prevalence shared amongst Filipino, Pacific Islander, Japanese, and South Asian groups. "When you study Asian Americans, it is so difficult because there's so little grant money out there," Hahm tells Beyond Type 1. "There has been so little investment from the NIH to support our health because we are invisible."