Friday, April 23, 2021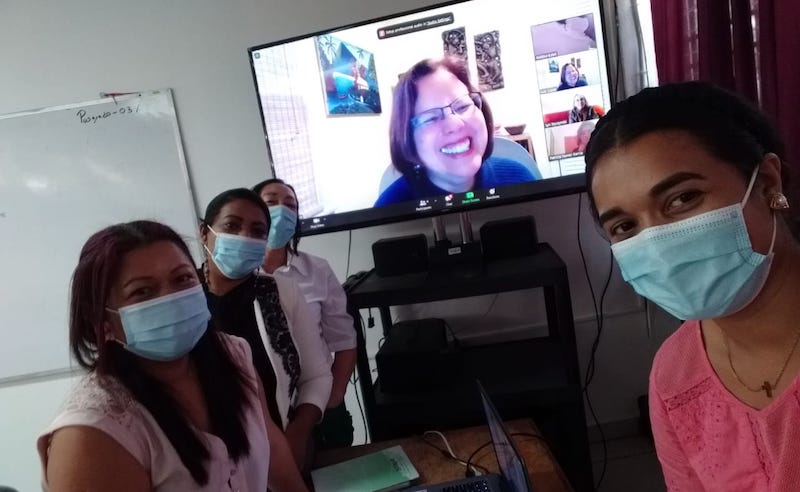 On March 11, 2021, the National Hispanic and Latino Mental Health Technology Transfer Center Network hosted a virtual symposium focusing on disparities, mental health challenges, strengths, and global perspectives in coping with the COVID-19 pandemic. The speakers shared strategies and resources for Latinx and other racially diverse communities affected by the pandemic. The symposium was attended by more than 150 people and cosponsored by the Center for Innovation in Social Work & Health (CISWH) and National Autonomous University of Nicaragua. Watch the videos below.
Part 1: COVID-19: Disparities, Discrimination, and Mental Health Challenges
Presented by Hanner Hernández-Bonilla, PhD, CPS, Senior Consultant, Massachusetts Department of Public Health, with an introduction by Jorge Delva, Boston University School of Social Work Dean and CISWH Director.
Part 2: Biopsychosocial Strengthening of the University Community and its Environment Against COVID-19
Presented by MSc. Leana Lanuza, National Autonomous University of Nicaragua.
Part 3: Global Perspectives and Strengths in Families Coping with COVID-19
Presented by Luz Marilis López, PhD, MSW, MPH, Clinical Professor; Director, MSW/MPH Dual Degree Program; and Director, CISWH Global Health Core.