Monday, March 11, 2019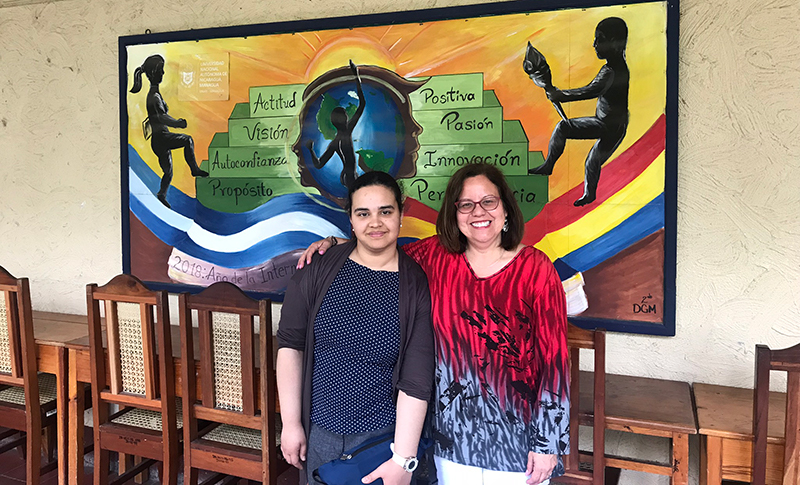 Social workers can be instrumental in helping women and children leave an abusive household, connecting them to the support and safety they need. The Center for Innovation in Social Work & Health (CISWH) at Boston University School of Social Work (BUSSW) is collaborating with the Superemos Foundation, a non-profit organization based in Estelí, Nicaragua, to better integrate social work services into medical care to help identify and assist women who are experiencing domestic violence.
Superemos provides adult literacy and vocational training, youth and arts programming, and health, mental health, and domestic violence services. They also work with an annual medical brigade, led by Dr. Peter Loewinthan of BU School of Medicine (BUSM), in collaboration with Dorchester House (DotHouse Health), BUSM, BU Henry M. Goldman School of Dental Medicine, and others. The brigade serves Estelí and surrounding rural areas, offering health screenings and medical care, including domestic violence and child abuse assessments. If abuse is observed or reported, the brigade members make referrals to Superemos for follow-up and continuity of care after the brigade leaves the country.
Superemos' partnership with CISWH, led by Luz Marilis López, clinical professor at BUSSW, also created an opportunity for a valuable student learning experience in the field. In February 2019, BUSSW student Joseli Alonzo visited Estelí, Nicaragua, with López and Rachel Bowers-Sword, program manager at CISWH. During the nine-day trip, the team accompanied Superemos staff on medical brigade stops, home visits, and meetings with government officials.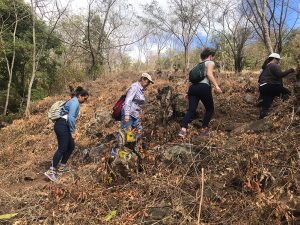 "One of the most impactful parts of the trip was going to the La Montañita region," said Alonzo, who is a first-year MSW student. "I heard the narratives of the victims, saw their homes, learned about the lack of access to water, experienced the impact that lack of infrastructure has on people's lives—and saw social workers doing their job phenomenally."
During the medical brigade visits, Alonzo, Bowers-Sword, and López would refer patients to Superemos if abuse was suspected. After a referral, Superemos scheduled home visits from a psychologist and lawyer to assess a family's situation, which the BUSSW team also attended. "If a woman is in immediate danger, Superemos will offer her a place to stay in their shelter," said Bowers-Sword. If a woman is not prepared to leave, Superemos staff will provide education about her rights, police involvement, how to legally separate and navigate the courts, and provide mental health support to the woman and her children, said Bowers-Sword. The Superemos team also offers domestic violence prevention education through charlas (presentations) in rural clinics, community health centers, and other city programs.
The visit was also an opportunity to explore how CISWH can expand its community partnerships in Nicaragua. The team met with Ing. Maria de los Angeles Boedeker, director of external relations at the Ministry of Health (MINSA), and Dr. Carlos Cruz, director of health services at MINSA, to discuss medical care and how to improve domestic violence services in the country by surveying medical brigades about their services. The goal is to use this data to integrate more domestic violence screenings into future medical brigades, and to expand social work and trauma-informed services within Superemos and throughout the Estelí region.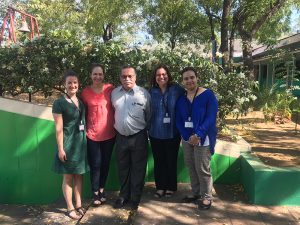 The team also visited National Autonomous University of Nicaragua (UNAN-FAREN) Estelí, where they gave a presentation to social work and psychology faculty and students on trauma-informed care, forms of abuse, family violence, and culturally appropriate treatment approaches.  
"We hope that the study of medical brigades and the CISWH collaboration with Dr. Peter Loewinthan and the Superemos Foundation helps support and improve domestic violence prevention, education, and treatment, as well as create more opportunities for graduate students to contribute to this important global health effort," said Dr. López.
Alonzo, who is interested in health equity from the local to the international level, went on the trip to learn how domestic violence is addressed in another country. "This opportunity allowed me to learn how I could use my social work degree to do work abroad, and improve my abilities to address barriers related to social determinants of health by learning new techniques and tools," she said.  
Article by Nilagia McCoy, photos by Rachel Bowers-Sword.