At the end of four years, state teams will have improved outcomes for children with medically complex conditions, identified replicable care delivery and payment reforms, and developed methods to disseminate and spread them. Tools and resources will be available to share the learnings from the work of CoIIN so other providers and state programs can use them to inform their own efforts to improve care delivery and payment reform for CMC.
CMC CoIIN Year 2 Accomplishments to Date
The federal Maternal and Child Health Bureau has funded this Collaborative Improvement and Innovation Network (CoIIN) to test and spread promising care delivery strategies and innovative payment models for children with medical complexity (CMC). The goals of the CMC CoIIN are to improve the quality of life for CMC, the wellbeing of their families, and the cost-effectiveness of their care through development and implementation of innovative care and payment models.
Who We Are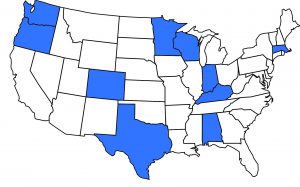 172+ individuals
128+ individuals across 10 state teams
20 National Advisory Committee members
13 individuals across 5 partner organizations
6 MCHB partners (leadership and project officer)
5 Boston University evaluation team members
Key stakeholder groups on each state team, including:
Title V MCH/CSHCN staff
Family leaders
Family-led organization representative(s)
Youth with medical complexity
Primary care medical home representative(s)
Children's hospital representative(s)
Medicaid liaison
CMC practice site representative(s)
What We Do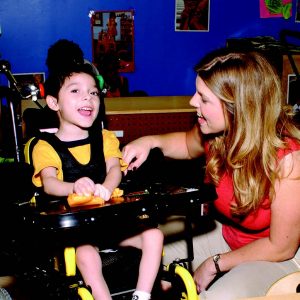 State team project focus areas
Care coordination
Supporting rural care via telemedicine and virtual care teams
Transitions from youth to adult care, and from hospital to home
Family/patient engagement:

Family leaders as required members of QI team
Shared decision-making at the clinical level through shared plan of care

Innovative partnerships
Testing of innovative payment models
Target populations
The state team projects are focused on children with significant, chronic health problems that affect multiple organ systems, resulting in functional limitations, high health care need or utilizations and often the need for or use of medical technology. Other characteristics include: specific DME needs, age, transition to adult health care services, children living in rural areas, and candidates for specific types of procedures and diagnoses.
How We Do It

Family Engagement
Family partnership is at the center of the CMC CoIIN
34 family representatives across 10 state teams
4 family leaders on the National Advisory Committee
Family Voices National is a key collaborative partner
Family engagement incorporated into every aspect of learning through webinars and in-person meetings as new topics and tools are introduced
Family Engagement spotlight in each e-newsletter to highlight activities and best practices
Family representation on the measurement development work group
Family Focus Group Work Group being convened to develop family-led qualitative focus group questions to move CMC quality of life forward in an in-depth manner meaningful to families

Technical Assistance to State Teams
An estimated 60 hours total of individual coaching calls across 10 state teams (thus far in Year 2)
12 state team learning webinars to date, with 1 more planned this grant year
1 in-person learning session
9 QI tools shared to date with state teams by the CMC CoIIN collaborative partner Population Health Improvement Partners
Established monthly open office hours as of November 2018 (5 held; 3 more planned this grant year)
Online literature and resource library for state teams with 66 academic papers, policy briefs, and other resources to date
1:1 expert consultations to date:

5 for project management
2 for project design
8 for measurement development
3 for innovative payment models
2 for care coordination
Team Innovations & Cross-sharing
Facilitation of cross sharing between teams through:

5 instances of connecting state teams through shared areas of interest, such as care coordination and effective strategies for engaging families on the clinical level
Development and distribution of tip sheets with content provided by state teams
Encouraging discussion during learning webinars
State team cross-sharing folder in online shared workspace
Topic-specific calls, like EPIC user group
State Team Accomplishments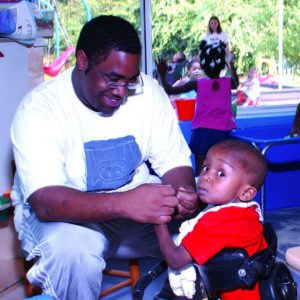 Alabama
The Alabama team has implemented its primary change project by hiring a care coordinator for the USA Complex Care Clinic. They are planning to give families who take the quality measure survey an honorarium, and a family leader and social worker are helping to develop family focus groups, to be held this summer.
Colorado
The Colorado team created a Coordination Plus Advisory Team. This group of families, care coordinators, and providers helped clarify what interventions to pursue for the rest of the grant period. They streamlined the Special Care Clinic intake process, reducing time by half, and are improving the shared plan of care in Epic and MyChart, which is implemented hospital-wide.
Indiana
The Indiana team worked on a care coordinator curriculum and a practice-based family advisory council development plan.
Kentucky
The Kentucky team conducted a virtual care team conference and heard first-hand from parents regarding the experience.
Massachusetts
The Massachusetts team has an actively engaged parent advisory group. They also developed ENGAGE tools, and look forward to refining Get To Know Me and the Shared Surgical Plan of Care in the future.
Minnesota
The Minnesota team has developed a cohesive and well-functioning QI team, with better understanding of parent information and coordination needs. They also hosted a Planning for Care Coordination seminar, and executed five PDSA cycles.
Oregon
The Oregon team produced a comprehensive environmental scan/root cause analysis that identified numerous systemic factors that impede a coordinated transfer of care for young adults. Family representatives played an important role in the development and execution of this project.
Texas
Texas Health and Human Services Commission (the Texas team's Medicaid partner) approved the delegation of service coordination from two managed care partners to their clinic site, which will transform service delivery for the children at the clinic in the STAR Kids managed care program.
Washington
The Washington team has begun to enroll patients in their intervention. As of March 2019, 13 infants are enrolled, spread across 290 miles of Washington state, with the majority being covered by Medicaid Managed Care Organizations.
Wisconsin
The Wisconsin team is proud of its teamwork across two health systems and ability to focus on interventions that are meaningful for children in the Complex Care Programs and their families.
Products/Outputs
New CMC CoIIN website launched

Ongoing technical assistance materials informed by and for state teams
Tip sheets for recruitment with team-generated content
State team toolkit with tips, guide, and measurement calculator for data collection and data entry into the Quality Improvement Data Aggregator (QIDA) platform

Presentations at the Association of Maternal and Child Health Programs' 2019 annual conference in San Antonio, TX

Boston University/Family Voices workshop: Strengthening Quality Improvement and Innovation through Family Engagement in Collaborative Improvement and Innovation Networks
Oregon state team's workshop: Creating Meaningful Settings to Strengthen Family Involvement
Texas state team's poster session: Primary Care Provider Participation in Hospital Rounds for Children with Medical Complexity Using Telemedicine

Additional Boston University presentations about CMC CoIIN

New Jersey Children with Medical Complexity Policy Forum & Keynote Presentation: The National Landscape for Children with Medical Complexity, November 16, 2018 
CYSHCNet Research Network Steering Committee Meeting & Presentation: CMC CoIIN Family Engagement Strategies: What We've Learned So Far, January 24, 2019 
Presentation: Pediatric Academic Societies Meeting Complex Care Special Interest Group, April 27, 2019 

Network-level Quality Improvement Measures Surveys finalized, developed through a collaborative process among all state teams and collaborative partners, with notable input from family leaders
9 out of 10 state teams have added supplemental questions to QI survey conducted every 6 months
Quality Improvement Data Aggregator (QIDA) built for ongoing project monitoring through run charts
Looking Ahead for Year 2 (ending July 31, 2019)
All state teams finalize and start first QI project

3 states have begun enrolling their cohorts, with a goal for all to begin enrollment before the end of Year 2

Start network-level QI Measures Survey data collection

Goal for data collection started by all state teams as of 7/31/19

Focus on testing Innovative Payment Models (IPMs) and sustainability – 3 states piloting IPMs to date
Conduct onsite support visits to provide technical assistance for the state teams as of 6/04/19
Conduct Family Focus Groups during onsite support visits that will gather qualitative data on child quality of life and family well-being
Thank You to Our Partners
Related Resources
Logic Model for the CoIIN to Advance Care for CMC